Check out this handy list of baking substitutes for those times you realize you are out of a main ingredient or when you want to swap an ingredient for something healthier.
Here's a cheat sheet to some of the most common baking ingredients and their easiest swaps. Keep it on hand so you'll always be prepared.
This guide will help you navigate the perfect substitutes!
Be sure to click on the link under the picture to print off your own copy to have when you need it! Print and stick on your fridge and use them to your advantage!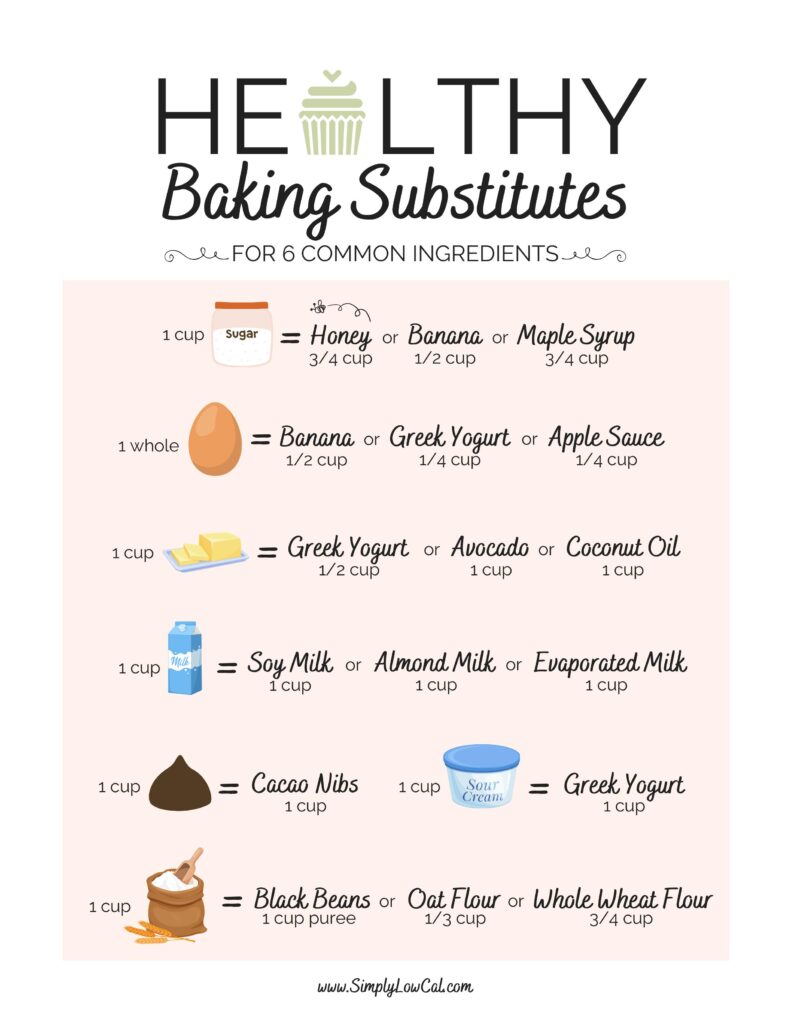 Download Healthy Baking Substitutes Ingredients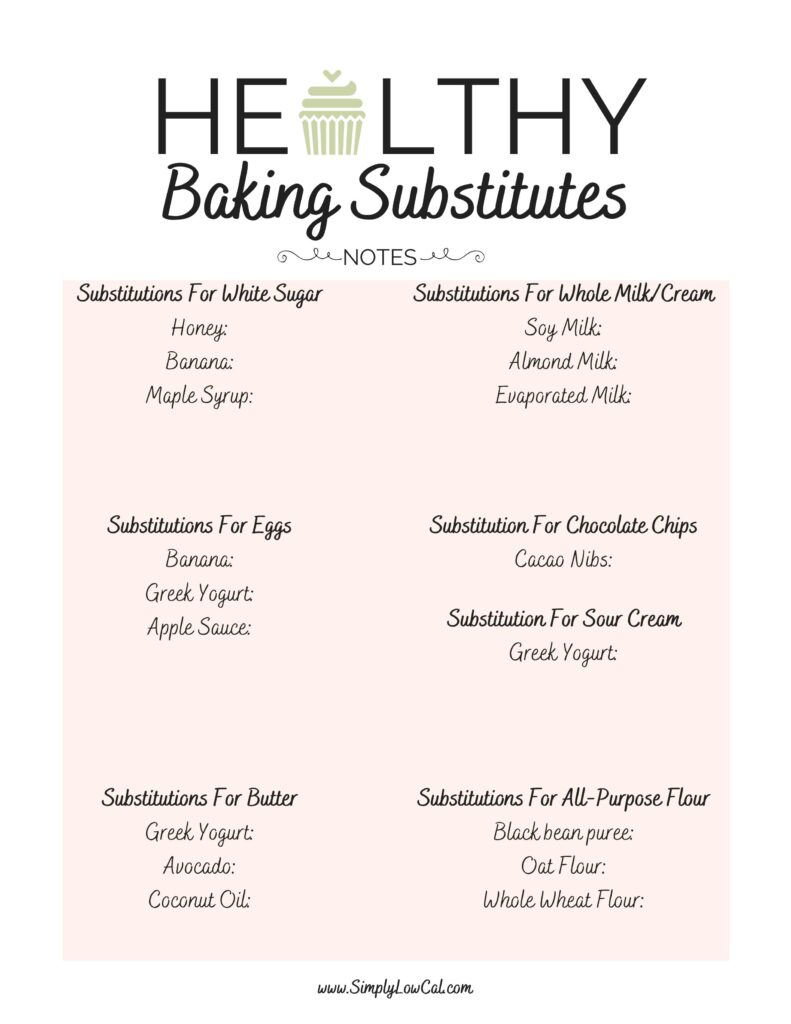 Download Healthy Baking Substitutes Notes
I hope you enjoy these free printables! For more freebies check out these Kitchen Cheat Sheets!
Enjoy!